Carpet Cleaning
Commercial Carpet Cleaning in Wausau, WI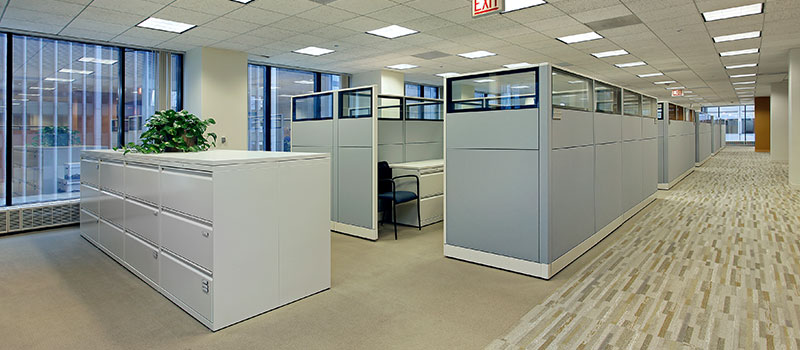 We are IICRC Certified (Institute of Inspection, Cleaning and Restoration Certification) in both carpet cleaning and spot removal.
Protecting
In addition to frequent vacuuming, it's important to have your carpets professionally cleaned regularly. Cleaning your carpet will help remove the oily, sticky soil that vacuuming alone can't remove. Over time this will help keep the appearance of your carpet looking great.
Cleaning Schedule
Having a cleaning schedule set in place before it gets unsightly allows for an easier, more successful cleaning chore. Carpet manufacturers recommend that a typical commercial carpet cleaning should be cleaned at least every 3 to 6 months, depending on the number of employees and activity within the facility.
Hot Water Extraction
Research indicates hot water extraction, referred to as "steam-cleaning," provides the best cleaning capability. This system applies a cleaning agent, raking or agitating the carpet pile, and using a hot water extractor to recover the used solution and soil. The truck mount allows us to only bring into the home hose and a wand.
Spot and Stain Removal
Research shows that over-the-counter spotting products or do-it-yourself spot removal cleans poorly and their residues attract soil to the cleaned area rapidly afterward. With proper identification, we can use the correct spot removal with the Carpet and Rug Institute's Seal of Approval. And address the spot properly to try and help with its removal.
Stay Beautiful Program
Scotchgard™
Protection for Carpet and Upholstery.
Carpets stay cleaner and look good longer
Dry soil can be removed more easily when you vacuum
Spills can be blotted up quickly and easily to prevent stains
Special Offers
At Hands-On Cleaning, LLC, we provide a discount to Veterans. Also, along with every carpet cleaning job, our client receives a bottle of "Spot Out" with a lifetime refill.
*Visit Shaw Carpets for recommendations on carpet care